Scented Tall Pillar Candle
Regular Price

₹ 599

Sale Price

₹ 599

Regular Price

₹ 599

Unit Price

per
Tax included.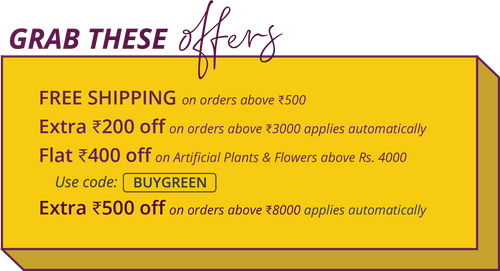 Cash on delivery available
Curated home-grown & international brands
These Pillar Candles come in various delicious scents and astounding colors to make you notice them as soon as you walk into a room. Check out all the variants and scents available!
Product Variants:
These Candles in 9 beautiful solids:
San Rose Scent in Fiery Pink Color
Lily of the Valley Scent in Light Lavender Color
Tarte Au Chocolat Scent in Chocolate Brown Color
Aqua Amber Scent in Cobalt Blue Color
Vanilla Sunshine Scent in Orange Color
Oceanic Mist Scent Scent in Light Blue Color
Vanilla Cinnamon Scent in Off White Color
Crème de la Shea in Scent in Green Color
Fête Tropical in Yellow Color

Additional Information:
The natural property of soy can lead to slight discoloration and variations in texture. The 1-Scented Ribbed Texture Pillar Candle does not affect the performance or quality of the candle. Soy wax candles last longer and burn cleaner than petroleum-based paraffin candles, and are less likely to trigger allergies. Note: Because all of our candles are handmade, no two are identical.
Product Details:
Material: Candle - Soy Wax
Pillar Candle Weight: 250gm
Height: 12.7 cm
Base Diameter- 5 cm
Burn Time up to 12 hours
Handpoured in India
Package Contents:
1 Scented Pillar Candle, 1 Paper Coaster, 1 Candle Care Card
Generic name of product:

Scented Tall Pillar Candle

Product variant:

Vanilla Sunshine

SKU:

SU11302

Product Type: Scented Candles
Dimension (metrology):

5 x 13 cm

Package weight:

0 g

Package Contents:

1 Scented Pillar Candle, 1 Paper Coaster, 1 Candle Care Card
Brand:

Rad Living

Country of origin:

India

Manufacturer name:

Rad Brands Pvt. Ltd.

Manufacturer address:

SK-143, Sector 116, Noida, UP - 201305

Packer name:

Rad Brands Pvt. Ltd.

Packer address:

SK-143, Sector 116, Noida, UP - 201305

Importer name:

NA

Importer address:

NA

Grievance redressal:

Kindly Post Grievances On : Sk-143, Sector 116, Noida, Up - 201305
Directions & Care

1. Allow all the wax on the surface to melt and become a liquid pool.
2. Let the liquid pool reach the edges of the container before extinguishing.
3. Always let wax harden before relighting, touching or moving.
4. Trim the wick to 1/4 inch and set it upright before every use to minimise mushrooming and soot.
5. Do not burn candle for more than three hours at a time to avoid soot.
6. Never blow on your candles. Instead, always use a snuffer, a dipper, or the coaster/lid that comes along your candle to snuff it out.
7. Keep the candle away from windy places.
8. Never burn the candle out of sight.
9. Be sure to keep out of the reach of children and pets.

Cleaning and Resusing

To clean the container, first use a butter knife or spoon to remove as much wax as you can. Pour hot water into the container, leaving room at the top. The wax will melt and float to the top. Let the water cool and strain it to get rid of the wax bits. Clean any remaining wax with soap and water. Now use your candle jar to store your succulents, brushes, or in any other creative way you can think of!




so pretty
the colors so so pretty and they look so good. perfect for candle holders also. Just bought white, purple and red.
Grab them before stock runs out!⏳
shop all
One-stop destination for your home
Hassle free returns and exchanges

CASH ON DELIVERY AVAILABLE